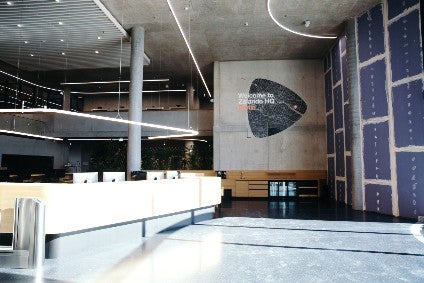 Berlin-based fashion e-tailer Zalando has announced its second quarter results.
Gross Merchandise Volume (GMV) in the second quarter was €3.8 billion (USD 3.87 billion), flat compared to the second quarter of 2021.
Revenues were 2.6 billion euros, down 4% year-on-year. This is primarily due to businesses moving to a platform model.
Adjusted EBIT was €77.4 million, with a margin of 3%.
Zalando expects improved profitability and a return to growth in the second half and confirms its full-year outlook.
The company posted GMV growth of 3-7% to €14.8 billion to €15.3 billion, revenue growth of 0-3% to €10.4 billion to €10.7 billion and adjusted EBIT of €180 million to €180 million over the same period. We expect it to be 260 million euros.
Zalando co-CEO Robert Gentz ​​said: As we continue to grow our customer base, we are fully focused on our strategy and making selective investments across our businesses to ensure long-term growth. "
GlobalData apparel analyst Pippa Stephens commented on the figures, saying Zalando's sales fell by €110.1 million to €2.62 billion in the second quarter of 2022, with a series of losses in June. Online fashion retailers say they remain weak after issuing profit warnings. , she revised its revenue growth guidance for fiscal 2022 from 12-19% to just 0-3%.
"This is largely due to a reversal in consumer shopping habits, with many returning to brick-and-mortar stores after shopping primarily online during the pandemic, but Zalando also noted that shoppers' spending trends However, rival German online pure-play About You saw a significant increase of 25.0% to 35.0% in 2022/23. We expect to achieve revenue growth, underpinned by an unestablished market position, but About You may continue to take market share away from Zalando. Amidst the surge, it should emphasize the affordability of its offer to stand out among price-sensitive consumers.
"Zalando reported a 3.0% decline in average basket size after returns in Q2 2022, despite a mid-single-digit percentage increase in orders received. The introduction of minimum order amounts in the additional 15 countries will not only help increase basket size, but also reduce prices. Increase fulfillment profitability, as rising return rates are starting to hurt profits, so show your products in different shapes and size models to encourage shoppers to pick the right size. Personalized size guidance should be provided to make it easy to find.Retailers have also cut marketing costs to cope with the impact of inflation on their margins, but to keep up with their rivals, instead The focus should be on acquiring new customers through social media channels.
"Zalando's partner program, which allows brands to take advantage of our platform and fulfillment infrastructure while owning their own equity, continues to see strong growth. The acquisition of a majority stake in fashion media brand Highsnobiety in July was aimed at helping Zalando create more engaging online experiences for consumers and brands. As many other online platforms such as Asos and About You offer similar services, Zalando will be able to offer competitive pricing to facilitate future adoption. should provide service."