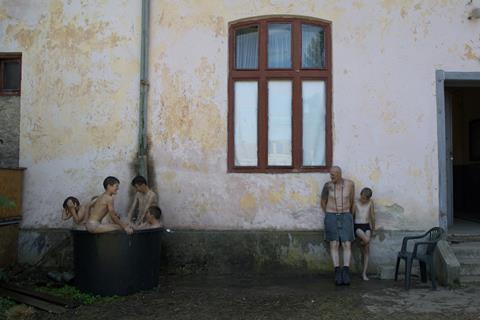 Austrian filmmaker Ulrich Seidl has been disqualified from winning the prestigious Douglas Sirk Prize at the 30th International Film Festival.th Despite his film anniversary edition of the upcoming Hamburg Film Festival Sparta, The controversial film, which has been the subject of allegations about the working conditions of child actors during filming, will continue to be screened during the festival.
Screened as part of the Kaleidoskop section. Rimini, Seidl's first film of 2022, which debuted in Berlin in February.
The move was reported by the German news magazine Der Spiegel. Sparta Poor protection on set. In particular, filmmakers failed to communicate the film's themes to young people and their caregivers prior to exposure to nudity, alcoholism, and violence.
Seidl denied the allegations, and his attorney said the children were never photographed naked or exposed to potential harm.
Hamburg Film Festival director Albert Wiederspiel and head of programming Kathryn Kohlstedt said Spiegel's accusations against Seidl were made after the brochure for the festival's program was printed.
"We have included this film in our program because of its superior quality," they said in a statement. "This is a very sensitive film about a particularly difficult and taboo subject. "
Regarding the decision not to award Seidl the Douglas Sirk Prize this year, Wiederspiel and Kohlstädde said, "The current allegations against the production will cast a shadow over the awards ceremony."
The prize would have been awarded at the German premiere of Sparta October 5th.
Since 1995, the Douglas Sirk Award has been awarded to individuals who have made outstanding contributions to film culture and the film industry. Past winners include Clint Eastwood, Tilda Swinton, Wim Wenders and Jodie Foster.
Sparta was excluded from the Toronto International Film Festival, but is still showing in the main competition at the San Sebastian International Film Festival, which is scheduled to premiere on September 18th.