south fulton, georgia – Firefighters continue to extinguish the massive fire that destroyed a warehouse in South Fulton early Tuesday morning.
Officials say the fire broke out at the Atlanta Custom Iron Works, 100 blocks off Selig Drive, just before 3 a.m. Tuesday.
Firefighters responding to the scene said they found the building completely engulfed in flames and heard a series of explosions from within the business.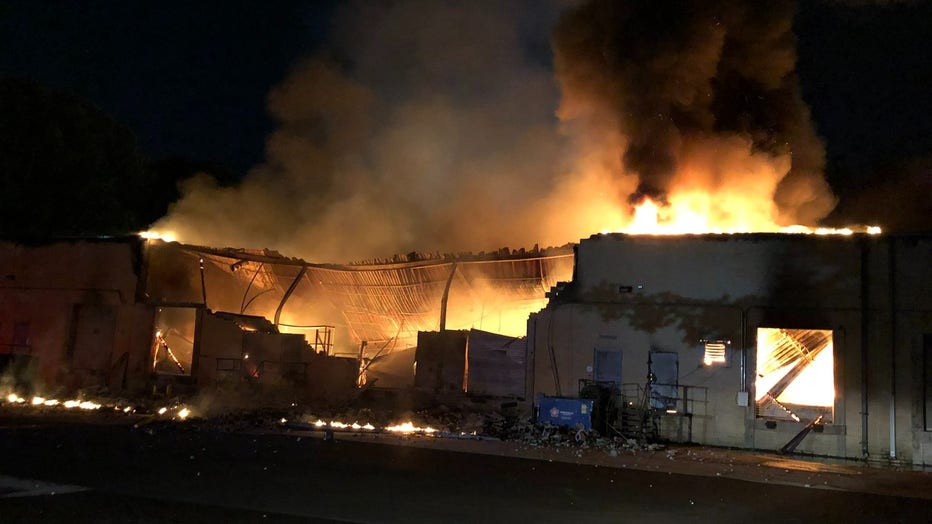 Lt. Eric Jackson of the South Fulton Fire Department told Fox 5 that he learned that the building contained hazardous materials that caused the fire.
"During firefighting, we received information from company owners that there were items of concern, such as propane, oxygen, or propane-powered forklifts," Jackson said. "So I knew the situation where I wasn't going to send firefighters."
After hours of fighting the blaze, the crew successfully extinguishes the fire. Firefighters will remain on site until morning to extinguish the hotspot and monitor for sparks.
Officials said no one was injured in the fire. Connected on either side of Atlanta Custom Iron Works, his two operations were damaged, but not seriously.
The cause of the fire is under investigation.