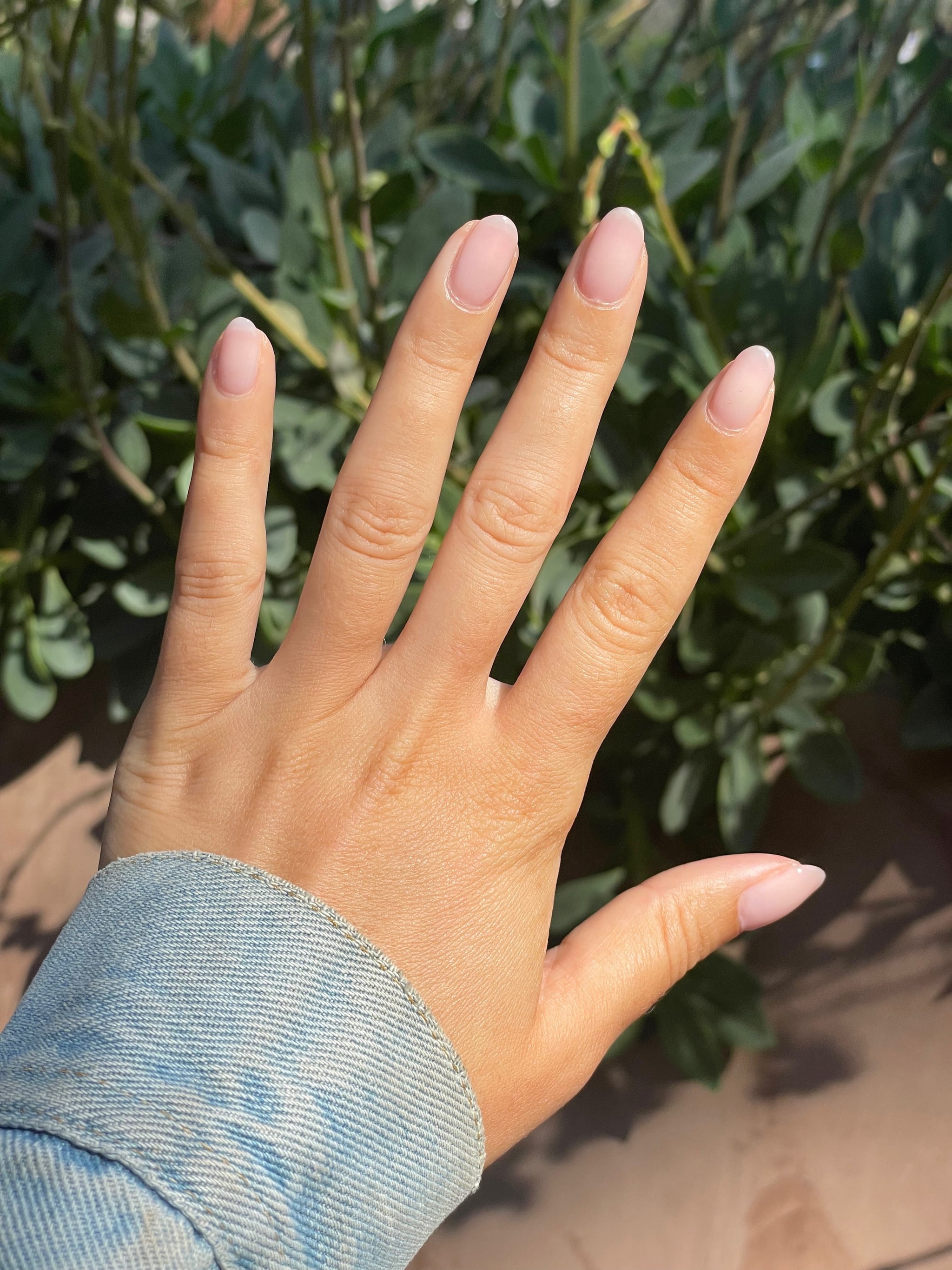 I trim my nails every two weeks like clockwork. This is one of his beauty routines I rely on for an instant mood boost. There's something about a fresh manicure that makes you feel like you're ready to take on the world. I also saw it, so I felt it was time to move on to something new.
When I saw a photo of the 'supermodel manicure' from the '90s, I thought this was the perfect trend for me to try. The polish colors of '90s supermodel manicures are usually neutral (think sheer pink or sheer cream), and the shape I've seen the most is a mix of almonds and rounds. The look is nothing new and has actually existed for as long as manicure has existed, but the term was recently coined by celebrity manicurist Tom Batik, who has created trends for everyone from Margot Robbie to Jennifer Lopez. Used and entrenched. Plus, I figured if it's good enough for J Lo, it's definitely good enough for me.
To achieve the look, I went to my local nail salon to take a peek at the available polish colors. I had a pretty good idea of ​​what shade to do.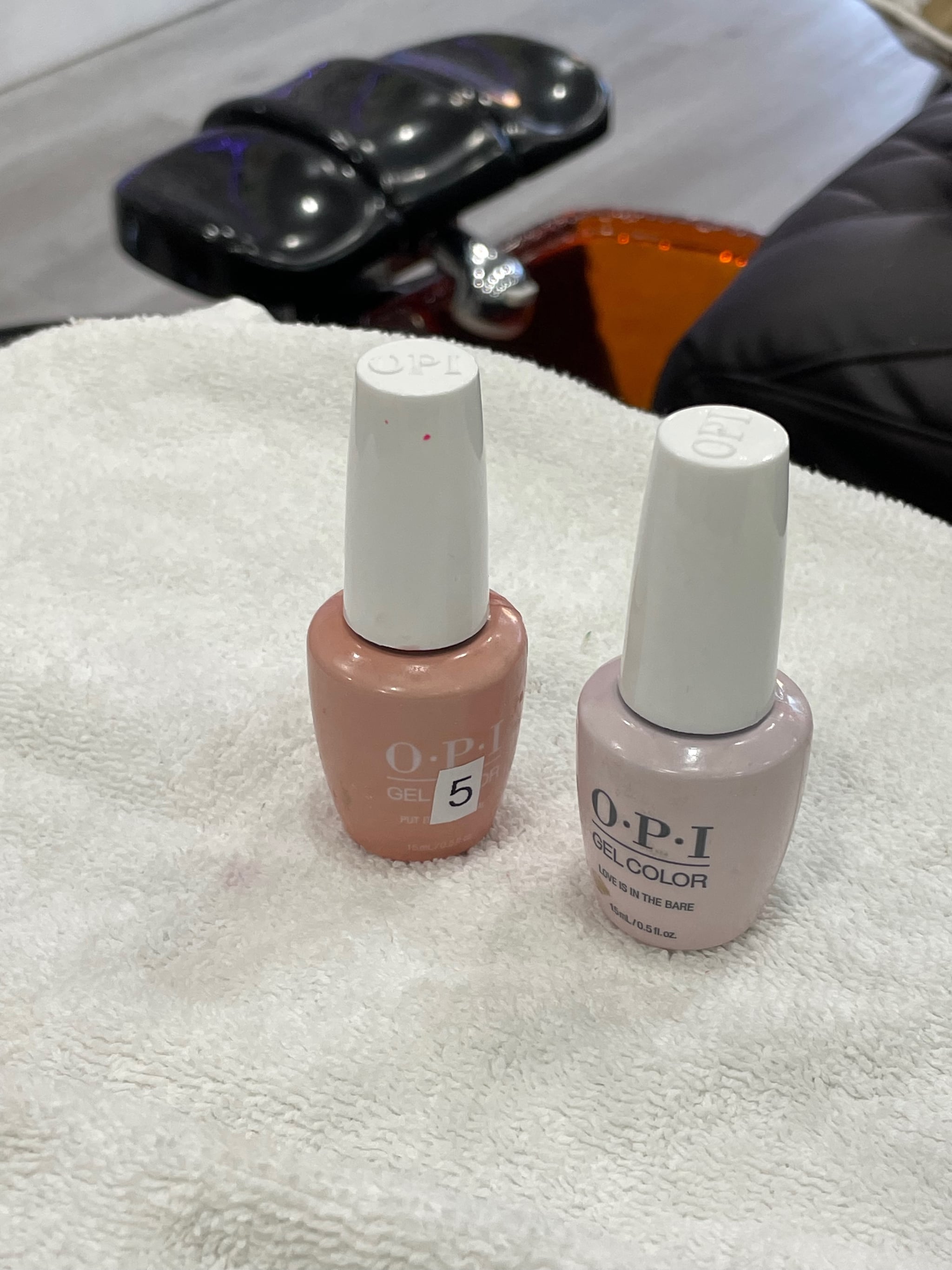 I've been looking at OPI bubble baths all the time at the salon, but I felt that the pink color was way too strong than I expected. I also considered the OPI Pale To The Chief, but found it a little too opaque for trends. I ended up choosing her OPI Love Is in the Bare ($15) and her OPI Put It in Neutral ($22).
After the nail technician removed my gel, she cut and shaped my nails into rounded almond shapes. After she shaped my nails, she started by applying a base coat.From there, I applied two layers of OPI Love Is in the Bare. I applied it thinly. Then she swiped one thin layer of her OPI Put It in Neutral on her and put it on top. The end result was the perfect sheer baby pink color of my dreams with a touch of milky undertone mixed in.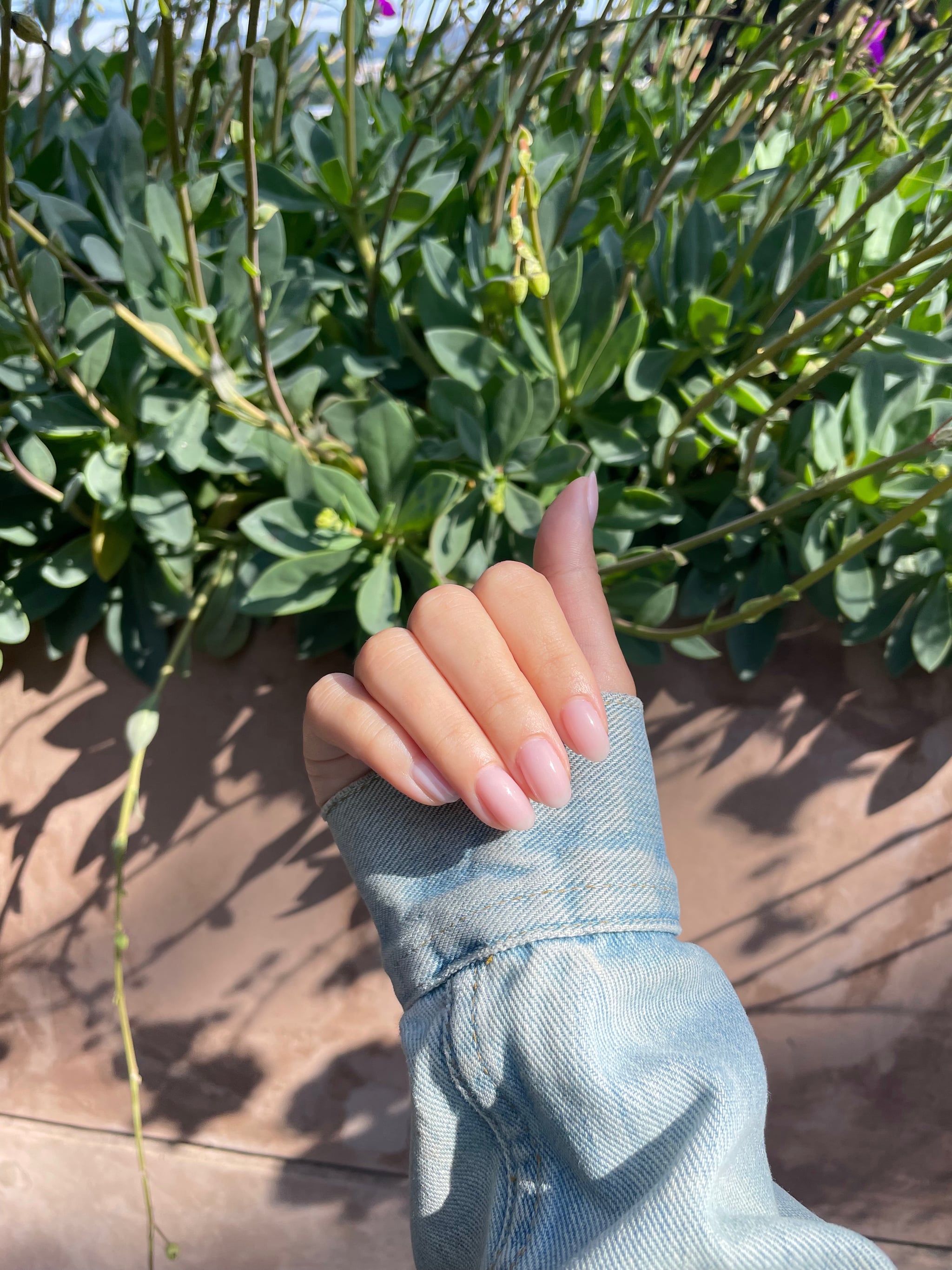 I had never tried this exact color combination before, but I have no doubt that I will continue to use it. It's the perfect shade for a minimalist manicure, and it looks put together even when you don't want to overpower it. Understated and classy, ​​exactly what I'm aiming for.
If you're thinking of trying out the '90s supermodel and manicure trends, try this color combination. you won't be disappointed.
Image Source: POPSUGAR Photography / Renee Rodriguez